As eCommerce and online business have grown, and product image competition has increased dramatically, you will need to add drop shadow whether you are an eCommerce business owner, an online retailer, or a photographer. Customers also regard highly edited products as more credible when they are purchased online. There are more advantages of drop shadow effects in your product images than we have discussed in our previous blog. 
But who should you hire for shadow creation service, a freelancer or a professional image shadowing service, Or edit on your own in a quick process? 
If you have a lot of products that need shadow-making to make them look better, you may need to hire a freelancer frequently. A freelancer can edit your images and add drop shadows according to your specifications. Hiring a freelancer for image shadow services, on the other hand, may have drawbacks that you will avoid if you work with a professional shadow creation service. There is a slew of reasons why you shouldn't hire a freelance drop shadow service.
In this article, I'll go over the benefits and drawbacks of hiring both a freelancer and a professional image editing company so you can decide who to hire and save time and money.
Hiring a freelancer for shadow making service does not guarantee reliability
One of the most important reasons to avoid hiring a freelancer is that he or she may be committed to a number of clients at the same time and thus unable to create the perfect shadows in your product image that you require. You may know from your experience with upholding product images and customer engagement results that poor-quality images do not attract customers. When a freelancer edits your product images to add a drop shadow in a hurry, there's a good chance the images will be imperfect.
Partnering with a professional drop shadow-making company, on the other hand, is more dependable because they require a large number of professionals to collaborate in order to make your images more perfect. That is to say, if you want to make a shadow that looks natural and realistic, a drop shadow company can help. Working with a company can also ensure that you have better security features. Because they can afford to pay for additional security measures to protect photo exchanges.
Read More: How Purchase Shadow Making Service
Freelancers for

shadow service

may not be able to guarantee time and scalability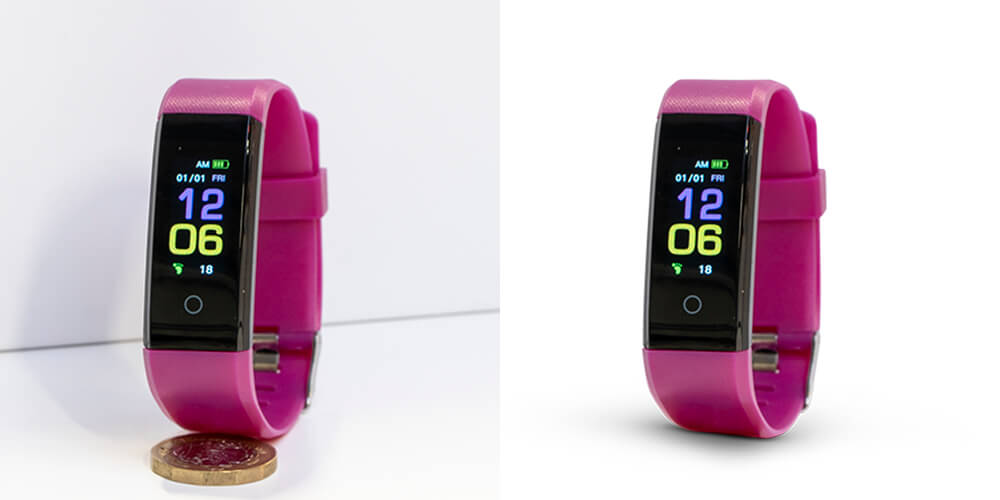 When it comes to hiring someone, you might be enthralled by a freelancer's skill and expertise. In fact, a freelancer with a good profile may be unable to manage and deliver on time due to a large volume of orders. Most importantly, you must be aware of time because your business must operate at a faster pace.
On the other hand, hiring a professional drop shadow service is a more secure option. They are able to meet your orders and deadlines without sacrificing quality thanks to their project manager, technical experts, and a large number of design professionals. Furthermore, if you work with an image shadow-making company, you won't have to worry about bulk orders. By dropping the files from their remote server, they can handle your job and deliver them on time. You learn the most effective way to use their service in a professional manner while also improving the quality of your work.
Taking freelance drop shadow service does not ensure cost-efficiency
A freelancer might charge you more as an individual. If you need to add shadow to a large number of product images, hiring a freelancer may be difficult. Whether you hire a full-time employee or a freelancer to work on your project, both options make it difficult to keep your budget in check.
If you're more concerned with cost, hiring a professional shadow service is the best way to create shadows on your images. You can relax knowing that a company has a larger, more experienced team that can work together to create images that are more perfect and realistic using shadows. A drop shadow service can also provide quick and easy drop shadows. They'll create a perfect image shadow service in a matter of hours and deliver it to you.
Quality and consistency are not guaranteed by a freelance drop shadow service
To add a drop shadow to their images, freelancers can use their photoshop and illustrator skills. Rather than a freelancer, a great team of professionals can have a huge impact on your images. Because when freelancers have a large number of orders, they are more likely to make mistakes with editing. Furthermore, a freelancer cannot work nonstop, whereas a company can work extremely well with the assistance of team collaboration and advanced technology.
Hiring a professional image editing company ensures that you get the drop shadow service that you need to keep your images consistent and high-quality.
Are you ready to buy Shadow Making Service? Make Sure These 6 Points
Before hiring a drop shadow service, try it out for free. This allows you to assess the level of quality they can provide. The free trial version is usually available within 24 hours. So, before you decide on drop shadow services, take advantage of the free trial period. 

The majority of drop shadow services have a turnaround time, but each service has its own. If you need something done quickly, some companies charge a rush fee, while others do not. Inquire about the response times of the companies you're considering, and choose the most appropriate service.

Commitment is the key to finding a service. Every drop shadow service prioritizes quality and demonstrates commitment. However, you must go to their website, look through their portfolio, and assess the quality of their work before deciding which one best fits your preferences.

Some companies allow only limited changes, while others allow unlimited changes. If you're having trouble finding a drop shadows service that meets your needs, try a Google search. It will take longer, but the end result will be better.

You may need to spend a lot of money if you have a large number of photos to edit. Some image editing companies, on the other hand, offer bulk order discounts that can help you save money. You can also inquire about special offers by calling or emailing companies.

The most common and oldest method of judging the quality of products and services is through online reviews. Read the reviews to see what others have to say about the ghost mannequin service at The Ghost Mannequin Company's London store before making a decision.
Final Words 
Whether you want to upload your images on your eCommerce website or advertising platforms, you need to create drop shadows to your product images so they look more realistic and customers entice to buy your products. You add a drop shadow on your own. In this case, you will have to follow the guideline to properly add shadows. Or, you can hire a freelancer if you have a small volume of photos, however, hiring a freelancer can cause a lot of problems mentioned above, instead, hiring a professional company is a more reliable option.