What are some of the top advantages of Photoshop shadow creations? It is a known fact that most of the post-production process after a shoot is editing the shots captured. And Photoshop shadow creations are a massive and vital part of it.
It is entirely usual for photoshoots to sometimes go wrong. Maybe there was not enough lighting on the product, or the product looks too staged. Either way, the power of editing will be able to fix that right up in no time at all.
And even if the picture looks acceptable to the average eye, all shits almost always need minute tweaks that can considerably enhance the beauty of the image.
So, What the Shadow Creation is for?
While it may seem trivial, adding a shadow; be it a drop shadow or a naturally angled one can take your product and your business a long way. An organic-looking picture appeals more to the viewers and your customers and comes off more genuine to the audience. 
These edits are made on editing software. But as mentioned before, Photoshop shadow creations are the best choice for changing or adding drop shadows to images. Although the end result may make it look like the actual process of shadow creation, or adding drop shadows is pretty easy. This particular edit takes a lot of effort and expertise to perfect.
While many companies or individuals would hire a graphic designer. There are still many businesses and entrepreneurs, especially new ones who would not be able to afford the cost of a professional designer. Because of their expensive rate. A straightforward solution to this is to use online services of Photoshop. 
A trusted and reliable shadow creation service can be easily found online. Where they can provide you with the top-notch quality of drop shadow services worked on by skilled and experienced designers at very reasonable prices. 
Professional designers use their years of practice, and different Photoshop and shadow creation techniques are no different. Other than the points mentioned earlier; there are many other ways how to use a drop shadow effect that can alter your image for good. Here are a few of them for your better understanding:
Shadow Creation and Drop Shadows 
It Including Mirror and Reflection effects and Drop Shadows. Which are usually used to bring the viewer's focus to the product and make the picture's subject look more realistic, as images can often cloak that aspect of perfection of a product.
Shadow creation service and Drop Shadow service are often related together as the essence of both the edits are similar. They are also used for artistic work, where they are handy in symbolic art or abstract art.
How can the Shadow Creation Service help?
It is well known how important lighting is to product photography and the image of the products themselves. Of course, the entire setup should always be properly and well lit so that all the product features are accentuated on the photos, but it is also entirely possible that sometimes the lighting gets messed up.
A simple that would be a Shadow Creation Service to make your picture as realistic looking as possible.
Increases The Image Quality
A lack of shadows makes an image look eerily artificial, hence putting the customers or the viewers off from buying the product. But after adding shadows, you will find that the standard of your image will consider highly and everyone will like it.
More Natural Looking
For an eCommerce business, shadow creation for products is most important to look natural and eye-catching to customers. So they can easily understand and can trust them before purchasing. As a result, the shadow can help to boost your potential sales dramatically.
Reduce or Eliminate Distractions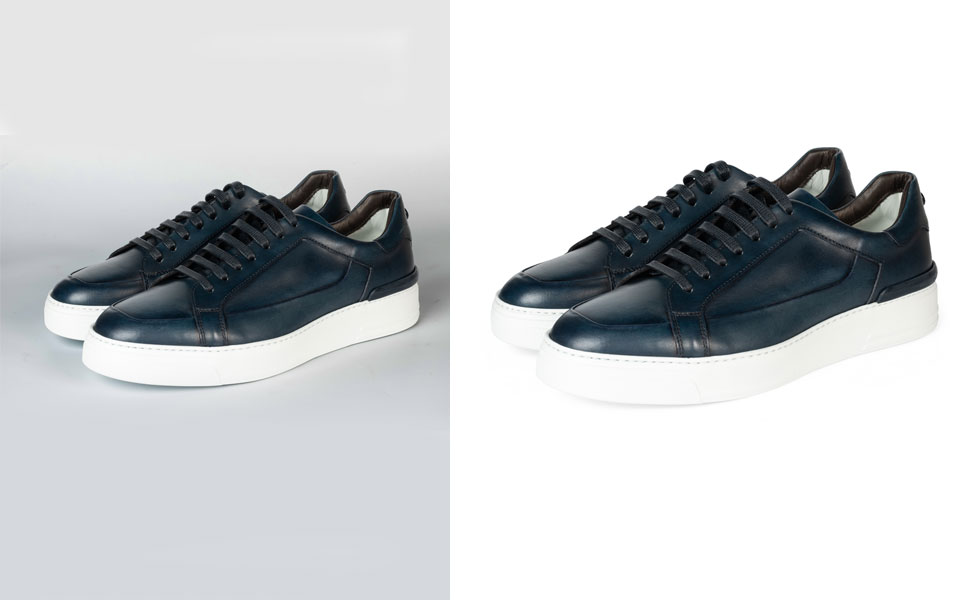 When it comes to the background of the images, a solid backdrop and shadows are the best-looking combination as they look the most realistic. This should be done to reduce distraction or noise that will take the sole focus of the viewer away from the product. And it will look more apt for use on e-commerce platforms.

Make It Appealing
As mentioned previously, natural-looking photos appeal to customers more as they feel safer finding pictures of products that look real.
It Will Be Eye Catching
An image with fine-tuned details and a natural-looking product will immediately call for the customer's attention. Also, this can make them want to check the product out. Besides that, having perfect images can make first impressions for a new viewer much more pleasant and even gain potential regulars.
People are always looking for exciting products. And they always judge the product's quality through the presented image's form and standard. This is why Drop Shadows and Shadow Creations are vital to the editing process. No matter what changes you might think your picture needs. The customers will always look for genuine products instead of ones that look unreliable.
Shadow Creation can be natural when Photographers take shots of a Product. But that is not going to be a perfect shadow creation. At UK Clipping Path, we do all Shadow Creation manually under our client's instructions and have had nothing but positive feedback.