Professional Photography – Tips on How to Take Headshots
Taking photographs is as difficult for a photographer as it is for the person getting their picture taken, however there are tactics and basic guidelines that tell you how to take a professional headshots.
In the corporate world, headshots are the most common shots taken for professional purposes. It is an essential and go-to shot for all things related to pictures needed to be taken for a profession. One of the advantages of having to take a headshot is that there is zero or minimalist need of additional props. 
People are usually nervous getting their portraits taken, hence it is very important to make them feel at ease not only for themselves but also so that the pictures don't come out looking forced. Make sure to have a chat with the person to help them settle and feel relaxed. For example, a simple handshake or a "How are you?" or talk about something they like will help them feel more comfortable.
1. Consult before the session
Make sure to conduct a session with the client before getting into work. Ask them about what style they would prefer or how the images will be used, what is their profession and similar questions related to your work.  To make your perspective more clear on what you are doing or what is the purpose of the photoshoot. 
For example, it is more likely that a corporate lawyer will prefer a white background compared to a teacher or an instructor who might prefer a more colorful background. Consulting with your client before the photoshoot will help you know what your client's expectations are from you and how much you can fulfill it. 
It is always better to communicate face to face with the client. It creates a comfort zone between you two and hence, it will be easier for them to ease up during the photoshoot. A happy conversation will easily light up their mood, make them feel relaxed and comfortable with you. 
2. Make a difference through little adjustments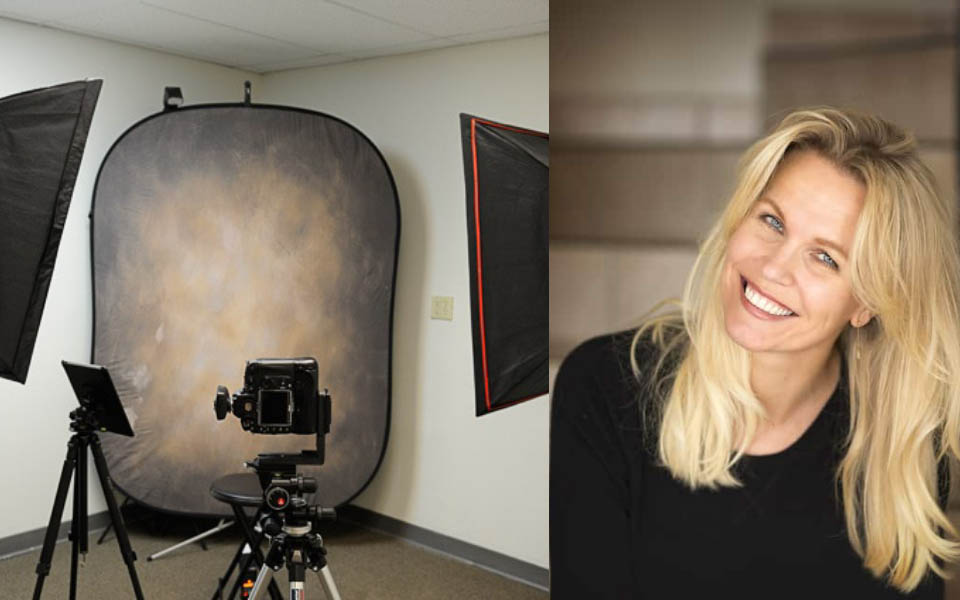 A little adjustment here and there can contribute to a significant difference in the pictures. Surely, business headshots are different portrait photography mainly for corporate use, but it is absolutely surprising what a slight turn of the head or shoulder can bring to the picture. Although headshots are restrictive towards poses, the face of the subject facing straight to the camera, tilting the head a little, learning forward may bring out the best in the photographs.
3. Lighting and Positions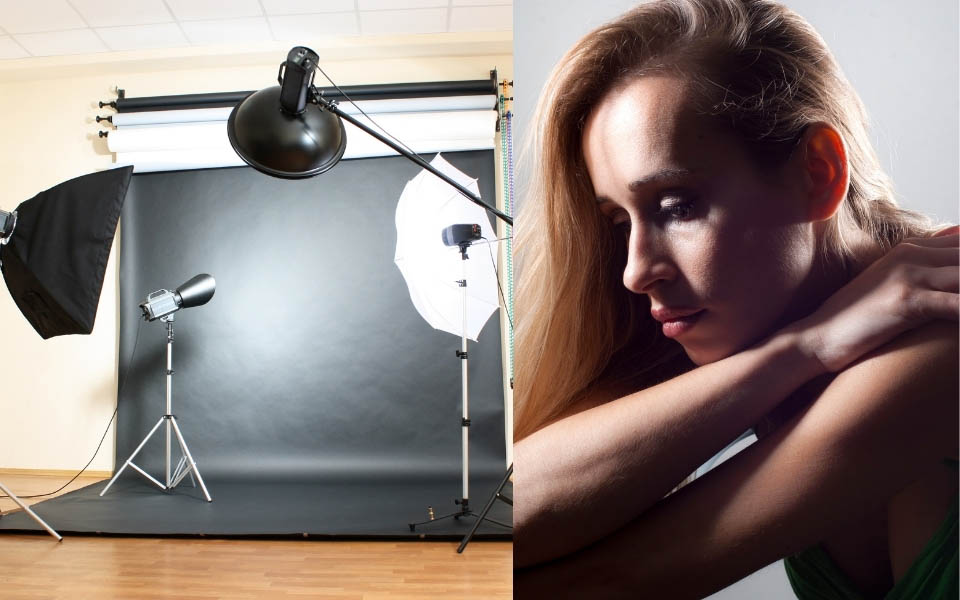 For business headshots, there are few situations where the images are low-key. Make sure that the subject or your client's body is angled at approximately 45 degrees away from the camera and their face is pointed straight to the camera.
An evenly lit and classic setup works well with one light from above and another light/second light or a reflector from the bottom supplying fill light. 
4. Assist your client to choose the right clothes
In general, solid colors work best for headshots as the focus should be the subjects face in the headshot. For formal style, ensure that your client knows and brings formal work clothes with them. If you want you can also have a spare set of clothes for your clients in case they forget. 
You can give out an instruction or suggestion manual as well in order to what the client needs to bring or wear for a professional business headshot photoshoot. Choosing an attire or clothing style also depends on where the picture will be used therefore make sure to communicate with your client and suggest them accordingly. 
The simplest rule is to pick an outfit that someone would wear to a job interview, the clothing style hence will be polished, personable as well as professional. You can consider the following tips for suggesting the clothing style to your clients:
Layer a blazer over the shirts

Use clothes with solid or neutral colors

Skip patterns design clothes as they can distracting

The purpose of the headshots is to draw attention to your face therefore, it is best to avoid jewelries and etc. or wear very simple ones

Keep your clothing style classic be it with a pop color or solid dark one 

Long sleeves looks more professional, try to avoid bare arms, or turtlenecks
5. Create a background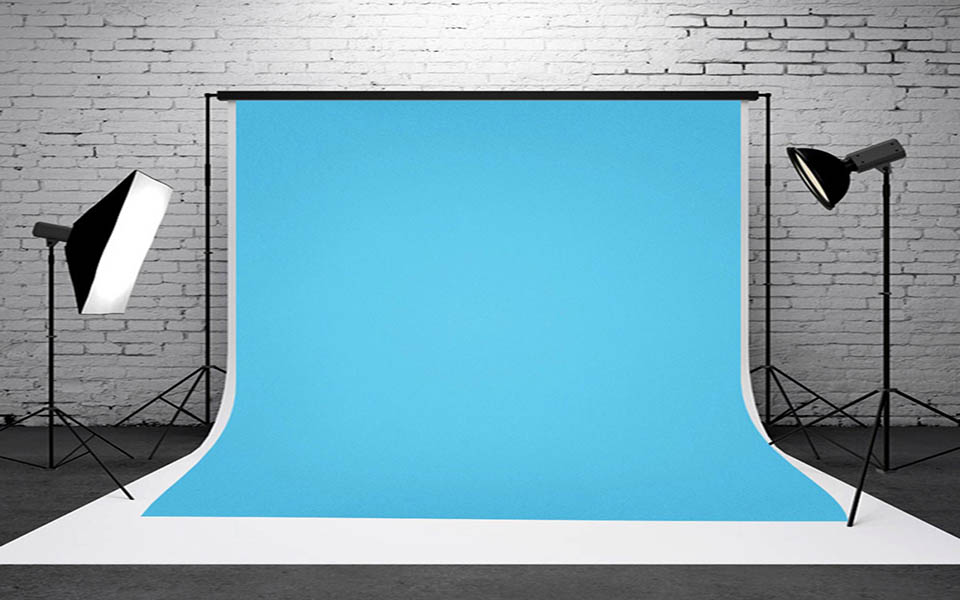 Make sure your client does not stand too close to the background in order to come up with a good photoshoot as you might see shadows on the background which makes the picture look less professional.
For outdoor headshot, making or creating a separate background is highly recommended. When you shoot at a wide aperture, the results will be nice nondescript background. Try out plain white backgrounds which you can utilize in making changes later on. You can try to make adjustments to the distance of the subject from the background or the lighting angle. 
6. Try communicating with the client throughout the photoshoot
Many people are uncomfortable getting their pictures clicked, and therefore a quiet photoshoot session might make them feel awkward and uncomfortable. It is always best to keep talking to the client, reassure them that they are doing good, and tell them how they are doing. This will make them feel confident and result in showing genuine confidence in the photographs. 
Reassuring your clients that they are doing it right or suggesting to them that they should do little this or that will make them feel free to communicate with you. When they are tensed up it will show in their face and the photographs might not turn out to be great. Advising them on what to do and what not to do will give them guidance, especially to those who are getting a business headshot photo shoot for the first time. 
Make sure not to express the dissatisfaction to the client, make them understand politely that they can do better by doing this or that. Healthy, kind, and polite communication with your client will result in good photographs. It is an effort given from both the parties, the photographer and the client. 
Being silent and not expressing will also make the atmosphere dull and unresponsive from both sides and therefore, keep talking to the client about different things, get to know their story, bring in positive conversation, keep them in a happy and relaxed mood. 
Here's a FUN TIP: Silly faces!
Yes, wondering what's the catch? An effective and a great way to help people relax is asking them to make funny faces and have some fun in front of the camera.  If needed, join in with them. It will help them relax and ease out a little, they might be uncomfortable at first but will surely open up once you make them  feel comfortable around you. 
You can also use this method as a lighting test for a new person. A very effective way to break the ice and very few people will refuse to play along. Once your client gets comfortable, everything comes easy. 
7. Edit the photographs to make it look more professional
To elevate your photographs  to a professional standard, it is effective if you use a photo editing app to work for post processing of the photographs. Raw photographs need to be edited in order to make it look good and attractive to the clients and fulfill its purpose of where it will be used. 
Select the top three images to work with and use a photo editing software or application to adjust the picture size, cropping, lighting, color balance, brightness, and more. Use exposure to adjust highlights, shadows and contrast to get a sharp image. Make Sure the face doesn't look too washed out. You play with the saturation bar and adjust it accordingly to give the image a boost that it needs.
Professional business headshots usually turn out best when they are in vertical format that are cropped to reveal just the head and shoulders. Cropping the image plays an important role, try to crop out as tight as you can, below the shoulders, and leave an extra space over or above the head. 
For different platforms image length matters, for instance, if you are willing to give it in social media, make sure to crop out the photo as a square, since most social sites require same sided square photographs. 
8. Take your time while taking the professional business headshots
It is always better if you have someone to help you around with the settings and make things a little less stressful for you as you are preparing for the photoshoot. Take your time to set up the studio or the place where you will be having the photoshoot. 
Eventually you will be making adjustments as you work therefore take your time and don't rush with things. It is always better to get a good and quality photoshoot with a longer period of time than to have an average photoshoot with less time in hand. 
What should we do before starting the photoshoot?
It is very important to ensure that your picture output will have high quality and have a high end professional feel to it. To do this, make sure that the device you are taking the pictures with has the correct settings in accordance with the vision of the photo and the requirement of your client. For instance, if you are using your phone to take the headshots then keep in mind to enable the HDR or High Dynamic Range to get better quality pictures as it can harmonize separate exposures in an image. 
Make sure to choose the best shot
Review all the pictures and shots that you have taken, with help of another opinion and begin with removing or cutting off bad ones such as out of focus pictures, weird expression pictures, dark photographs, and more.
The raw photograph before editing should consist of a few important elements such as, a good head room,  good expression, a good background, the best attire/clothes, in focus pictures, decent lighting.
Some Common Problems With Business Headshots
Most headshots seen on the web are not up to mark and a very specific reason is the quality of the photo. A good picture quality makes a person look attractive and an average quality photo can make a person look terrible. Photographers, photograph quality and editing plays an important role in professional photoshoots. 
There are few common problems that may arise when taking a headshot:
Noisy background which results in shifting the focus on the client's face

Dark photographs with shadows

The client's eyes are squinting because of too much brightness

Picture not in best design position

Clothing style or attire is not accurate

Inconsistent and unreliable cropping of image as it is not cropped out as a square 

The picture doesn't grab your attention
It is amazing how one photograph can make a big impression on several platforms. So, where are headshots used? Our internet presence always makes a difference in our lives therefore, apart from using the headshots on an offline platform three are several platforms such, twitter, facebook, blog comments, bio page on your website, instagram, linkedin,  email profiles, wordpress account, online communities, blog posts, presentations, company profile and etc. 
Your business headshot is considered to be your personal brand logo and helps in promoting you in the corporate world. For photographers, business headshot photography can be a good way to communicate and build up corporate clients. A good professional business headshot photographer is most likely to grab solid clients in no time if they are good and consistent in their work and work well in handling people from different industries and professions.
Nowadays, headshot photography is said to be one of the most consistent services that is in demand. Every professional needs a business headshot photography to build their personal brand in their own field or industry. Companies also sponsor headshot photography for employees for their websites, and company profiles. Headshots are also needed for individuals for their websites, social media or corporate platforms or even personal portfolios.