11 SECRETE STEP TO START YOUR SUCCESSFUL ONLINE ECOMMERCE BUSINESS
COMPANY  NAME: REGISTRATION & TRADE LICENSE: To start an Ecommerce Business first thing you need to think about your company name and secondly your company trade license. Even though this business is almost related to online but to having a registered business name in your local area and trade license will give you validity of your business and you can stay away from any government official hustle. If you have a registered your business then you need to pay TAX and you can run your business smoothly on Online & Offline as well.
DYNAMIC ECOMMERCE WEBSITE:
After having a valid license and registration name you should have a website & to get a website you need to buy a domain name & hosting from a reputed company like godaddy, namecheap, hostpapa, bluehost or hostgator.
This companies are very well known and most popular Domain & Hosting providers out there. After successfully buying domain & hosting plan you need to setup the website for Ecommerce.
If you use WordPress CMS to build your website then there are so many plugin out there to build your Ecommerce store easily.
Top plugin for Ecom stores are Woocommerce, Bigcommerce etc but Woocommerce is the most popular among others. Before build the website you should have ready your website structure.
It means you should have plan of how many page you need, what will be the page name, which pages will be most important, what content to use in which page, payment methods, privacy policy, warranty & refund policy etc.
You put all this together on a paper note and follow the steps when building the website. If you follow this steps when building a website and  your work will be so much easy to accomplish.
BUSINESS PLAN & STRATEGY:
Run an Ecommerce business successfully the first think you need to take into consideration is Business plan & Strategy. Because without a vision you cannot accomplish anything.So it's very important to have a Vision to accomplish.
Then second thing of a Business Plan & Strategy is Product Sourcing. To run an ecommerce business successfully you should get a product sourcing company first.
Because if you source product from normal and unknown company then you are going to have hard time to sale your product and getting good feedback from your customers.
So before run a business make sure where from you buy your product and what their quality is.
CORPORATE IDENTITY DESIGN:
To build an ecommerce business you should think about building a brand. Because all most all ecommerce store are selling their own products individually. So having a Brand Identity will lead you to build a very good reputed business.
So to build a corporate identity or brand identity you should custom build your own Logo, Business Card, Pad, Envelop, Money Received, Bill, Invoice & Company Name Plate etc.
MARKET RESEARCH & SEGMENT:
Before running any business you should conduct a market research. This research include competitive research, product research, similar product popularity, similar product market opportunity, targeted customers, pricing etc.
SOCIAL MEDIA MARKETING STRATEGY:
As you know social Media is the most powerful and fastest growing online platform for all type of users. So to run any business online successfully you should have a social media strategy to grow your business.
The strategy includes what your user want, what type of content they love, what your competitors are providing, what type of video & image their user love, what content is most engaging for your competitors, which social media platform to use etc.
You can use all most all social media platform but most common platforms are Facebook, Google Plus, Pinterest, Twitter, Linkedin & Instagram.
PRICING ANALYSIS & FIXED:
Checking your competitor's product pricing is one of the most important factor for anecom business. You should have a close eye to their products, their pricing, product quality and product buying and selling policy.
PAID ADS STRATEGY & CAMPAIGN:
To get success quickly on Online ecommerce business you should run paid campaign on
Google Adwords & Facebook. Because this platform will give you targeted visitors who
are willing to buy your products.
When you run paid campaign on this platforms you can control so many things like which country you want the ads to run, which city, what hours to run the ads, which day in a week to run the ads and so many things.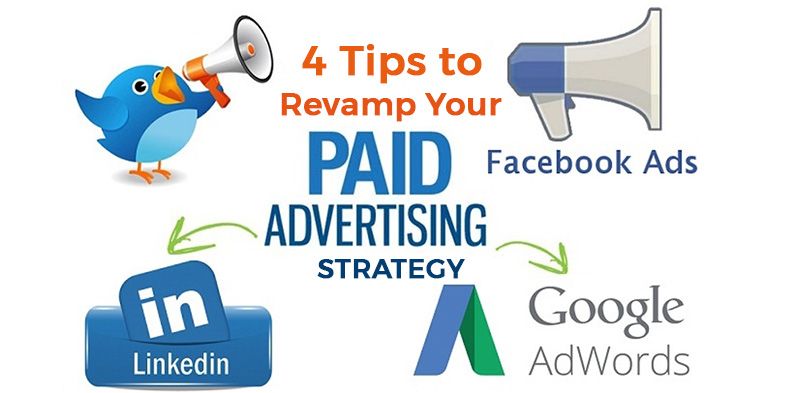 When you run a paid campaign on Google Ads or Facebook Ad manager make at least 8-10 variation of your ads copy and Test each ads copy for at least one week.
This will help you to identity your best working keywords & ads copy. When you find
your winning ads copy and hours to run those ads you can repeat the process with a large scale.
BRAND LAPTOP/PC:
To run a Successful Ecommerce Business, you should have a Branded Laptop or PC with Good Configuration. Because when you have a good configured branded laptop or pc you can work smoothly as most of your task will be done via computer and Internet.
You can choose laptop or desktop as you wish but prefer it according to your journey habits or necessity.
ANDROID MOBILE:
I think most people already have this because smartphone is one the most used device from all over the world specially youth guys use it a lot and it's almost impossible to find a teen without a smartphone nowadays.
If you have an iPhone or iPad or a Tab that will be enough as well.But for any reason if you don't have a smartphone yet get one as soon as possible because this will make your life easier when maintain the website & contact with your users.
GOOGLE ANALYTIC & FOLLOW UP STRATEGY:
After finishing your website setup the last thing you should do is verify your website with Google analytics and install Google Analytics app on your smartphone.
With Google analytics you can find lots of data like where your visitors are from, what is the gender, how many visitors are currently active, which page they are browsing now, what the page bounce rate etc.
This data is so much valuable and when you start analyzing this data you can see your user behavior and act upon it. This will help to optimize your website according to your visitor's behavior.
If you follow above steps for your ecommerce business you will able to establish a very good Online Ecommerce Business very soon. Contact me for any further assistance if you need.