12 Best Ways To Start A Photography Business With No Money (2021)
Thinking about starting a business with no money is like jumping into a sea without a life jacket. We all know business means money. You need money for a business from investing to gaining profit. If you have a good hand in photography you might be thinking about starting a business with it but you don't have any money and you may think that it is impossible to start a photography business with no money. What if, I tell you that it is possible to start your own photography business even without money. Yes, it is certainly possible with proper planning and hard work. Today I will be discussing, "How you can start your own photography business?"
" Unless commitment is made, there are only promises and hopes; but no plans. – Peter F. Drucker

"
Photography is an art and you have to be creative about it firstly. Every business runs on the basis of good quality service nothing else. So first you have to sure about it and ready to do anything to lift it up. Let's give you some information about the photography business firstly.
In the photography business, you have to be the best photography artists your client can find only then you will generate more clients. So with only photography entrepreneur ideas won't work to start a business. You need good photography artists or if you want to be a professional photographer you have follow photography tips, photography tutorials, photography blog, etc. and try to improve your skills with creativity.
According to photography history, it always demands unique, creative and innovative content from a professional photographer. You can follow famous photographer in social media and their photography tips to improve your photography skills. Photography types are many that you may not know a few of their true name or if I told you, you won't able to remember them at once. Let's see a few of the major photography types:
E-commerce photography

Real Estate photography

Jewellery photography

Weeding photography

Event photography

Drone Photography and many more
These are all those types of photography which you can do as a business other than that we also have wildlife photography, Artistic photography, etc. these are all photography profession that can be pursued. We will talk about the photography profession another day. Today I am here to talk about only business. So let's know 12 best way to start your photography business 2019.
1.Keep your job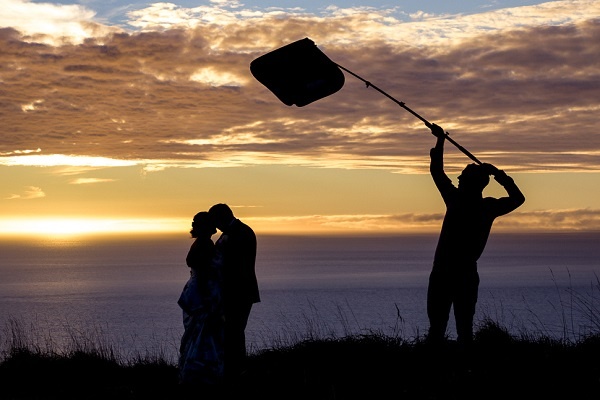 The first one is, do whatever you are doing as your profession right now because starting a photography business is not a short process and gaining profit from it is lengthier than you think. So if you are doing a job keep doing it or if you don't have one get one for the support you and also your business a bit. You can work as an assistant with a photographer which will help a lot from learning to knowing more about the insider of the photography business. Doing this job you also can gather information about client handling for your business also.
2.Stick with something you know
Not everyone is capable of doing everything. So in photography find your area of expertise and then polish it with practice using valuable photography tips and tricks. If you stick to your expertise you will be capable of providing high-quality service to your client which will eventually help to get good reviews.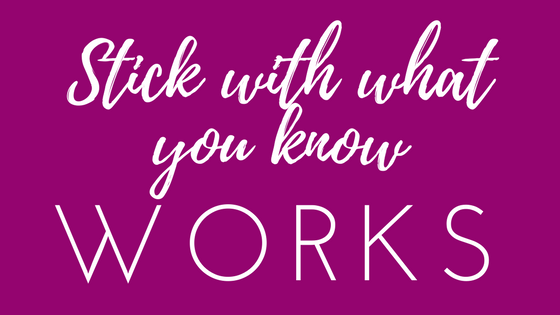 Satisfying your client is the most important thing for a startup business and you have to guarantee it. Once you are established well enough then you can try other services also but remember don't go fast or you might end up with the wrong decision. So find what you can do best than others and you my friend will be successful one day.
3.Do all the work yourself
Starting a company without money means learning to do things which would normally be transferred to an employee or an external company.
But you don't have a budget to recruit assistance. I agree that it's hard to do the job yourself. You can put every dollar back in your business by doing everything yourself. It's hard, but only when you start a business without any money can you build a cash reserve.
4.Build a Marketing Plan
Businesses run on marketing which means you have to market your photography business as well. So before marketing or even starting your business, you have to make a photography business marketing plan that how you will reach to the audience with your new and totally unrecognized company. You have to take different paths and planning for marketing. In this era, there are a lot of ways by which you can market your service.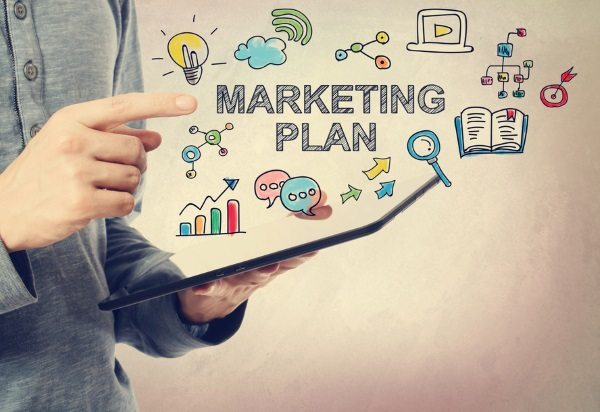 Using social media you can now reach closer to your clients and present your service more precisely. So make a marketing plan before even starting your business. For help, you can use the marketing plan template on the internet or you also can use HubSpot's marketing plan generator online. You can find many digital marketing plan template on the internet for free also.
5.Develop Your Brand Identity
" Your brand is the single most important investment you can make in your business — STEVE FORBES, EDITOR IN CHIEF OF FORBES MAGAZINE "
You have to name your brand and develop its identity uniquely. People love to see unique and new innovation in every aspect of life. To develop a brand name for your business with a unique logo. You can make these on your own with the help of internet. You can use free logo generator online which won't cost you anything. Brand value is very important for your business. Today we all know what Nike, Puma, Canon, Nikon, Apple, Microsoft, etc. is, right? You also can make your brand like those one day.
For any kind of startup, the company name is of utmost importance, and thus it is for a photography company. You can name it, locate it or add something to it glamor, but ensure that it is not already taken and registered properly with the local authority. You can check the photography guide online for the correct way to name a company.
There are 4 necessary items for a photography company to build a brand identity.
Logo: Logos photography is the heart and heart of an enterprise which attempts to create its brand identity. Your logo would be your business card from anywhere in your website to your photos. Therefore, you have a logo that can be showcased everywhere.
Business Card: You meet somebody, you talk about the job and tell someone that they'll call you later on. You need to give them your business card to make sure that you remember and have your contact details.
Letterhead: Your photo business has a professional feeling with a personalized letterhead. You can use this address to add an additional touch to your invoices, forms and letters.
Envelope: Envelope can be personalized and build a healthy customer relationship. Make sure your envelope design makes the user interested in opening it.
" According to Meg Whitman – When people use your brand name as a verb, that is remarkable "
Getting Online
A website is an excellent way to construct your portfolio. You may not want to spend money on website development due to its tight budget. Alternatively, you can launch a free Wix Website, which you can later move to your own server.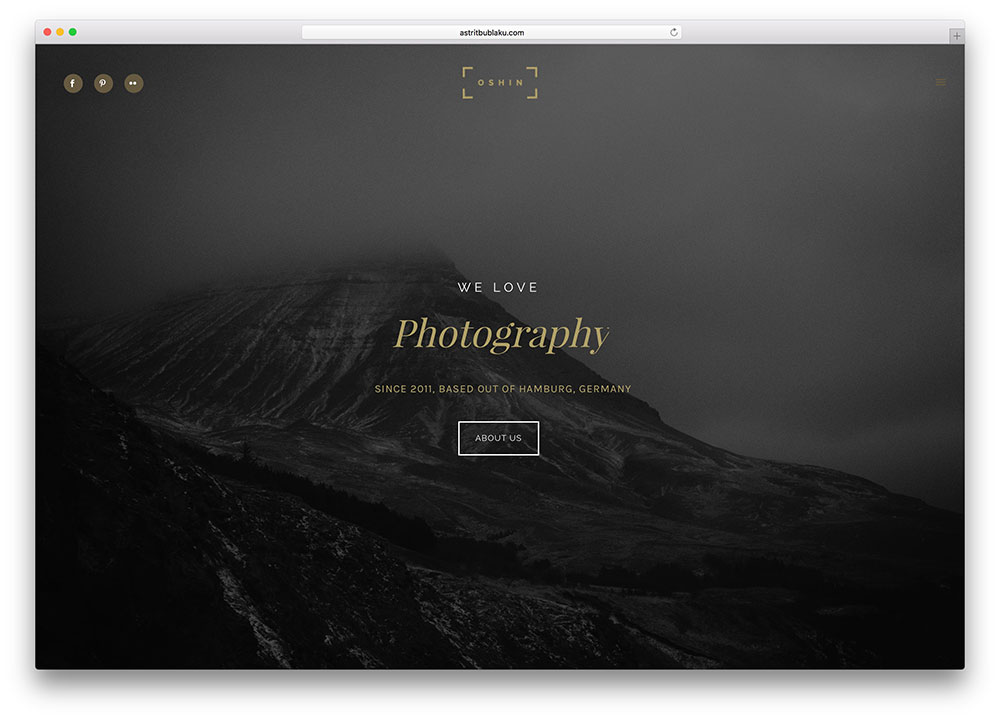 A Facebook / Instagram page is an essential part of creating a page with attractive photos and it doesn't take more than your own time. Send invitations and have the first followers to your friends. Spend some money on your Facebook page advertising and get followers from target locations.
7. Offer a service
Giveaways are the best stuff that attracts the target audience. Begin thinking about giving ideas and you'll find hundreds.
Photography Offer

Engage people to like, share and comment on your Facebook page for a free photoshoot.

Create and event (wedding/seminar etc.) and mark people in Facebook / Instagram photographs and they will love to share your work with their network.

Contact local companies for partnership opportunities, including restaurants, coffee shops, etc. For example, the restaurant promotes you for customers that spend at least $100 to have a photoshoot free of charge.
8. Make it public
Social media were known to be a major contributor to people's purchasing habits. As a photographer, if you maintain an active social media account, your chance of scoring a customer via social media is quite high.
These are some fast tips on effective marketing of social media
Select the social media channels that you believe your business would benefit. Don't try your own hand on every channel as only time and effort would be wasted.

Obtain a photo for all accounts with a professionally designed social media cover. It is very important to get the visitor to the cover picture itself as a first thing your user sees.

Make interactive and diverse content available regularly. Also try to involve as many of your users as possible.
9. Do Not Be Shy To Ask
When you open a photography company, remember that you also have to be a salesman. Try to ask for work or reference from people in your circle as friends, family, etc. Don't also be afraid to ask your customers or get in touch with you for future work. Always have your business card with you so that you can give it to them for future contacts when you contact someone.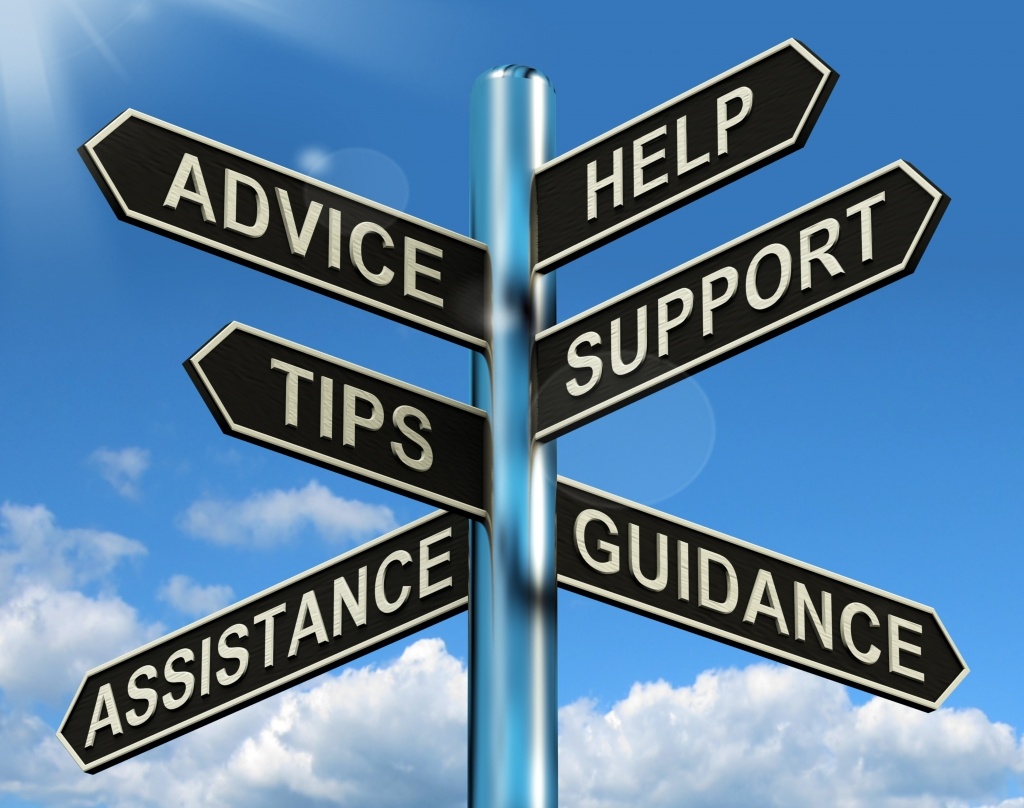 It's never easy to be a salesman. Although it is best to get expert advice and experience in the field, we would also advise you to go through books about books on booksrun.
10. Establish good relationships with other photographers and vendors
Photography is not one thing and you may be able to either use your service another time or recommend you to anybody, if you maintain a friendly relationship with your customer. A small gesture such as saying thank you or sending birthday wishes after the photo session can help you to develop a friendly relationship with your customers.
11. Advertise your business for free
If you are prepared to do the job, then you can advertise your company free of charge or without any money. Free advertising requires sweat equity which is the most important thing.
Here are some of the most common free advertising options:
Send the guest blog posts to the relevant blogs or photography business blog. A free link is returned to your own website.

Purchase Vistaprint free business cards – especially if you disclose them.

Developing strategic partnerships with companies that serve the same clients you target. This will allow you to cross – promote the business of each other.

Create a WordPress website free of charge.

Submit your company to Google Local.

Write and distribute articles related to your niche in directories of article.

Post press communiqués. Prlog provides free distribution of press releases.
12. Professional Photo Editing
This is a complimentary tip for all of you from me. To do successful imagery business high-quality photo editing is also need to be ensured to your customer. Not all the time your click will be perfect and accurate for your client. Sometimes you need to alter the image backdrop to make it relevant or you need to retouch your image to make it more attractive and eye-catchy.
So professional photo editing must be provided with high-quality service. If you can edit yourself it will be wonderful but if you don't then I would suggest you take professionals to help. Though it's not totally free it won't take much. I will suggest you outsource your image for editing because it's better to deliver high-quality service than a lower one.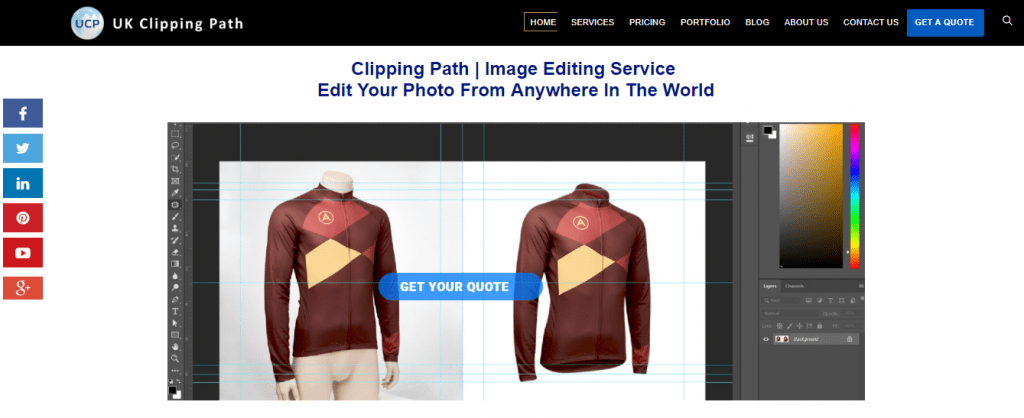 There are many image editing company around the world not all of them are affordable nor they provide high-quality image editing service either.
The more you're open and willing to share your work and know – how with your colleagues, competitors and customers, the better the journey to successful photographic business. People, especially customers, will understand that you are genuine in building professional and personal connections and that they will be connected with you next time they hear of any photographic work. Friends and peers in the world of photography will contact the customer when they've been booked, will help you when you're in a punch, and will work with you for creative projects.